Plan drawing,
full exact size,
Nock's patent breech
Henry Nock was granted a patent in April, 1757, for his clever "false breech", which improved ignition and increased velocity in flint guns. Similar to a modern Diesel "pre-ignition chamber", later percussion breeches were modeled after his design. We offer this patent drawing reprint, which shows his powder chamber and flash hole liner installation technique, inside and out.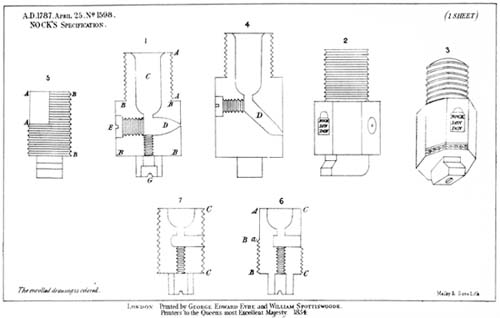 Track of the Wolf, Inc.
18308 Joplin St NW
Elk River, MN 55330-1773
Copyright © 2023Track of the Wolf, Inc.