L&R's RPL-03-F Flint Lock
to upgrade Thompson Center's Hawken or Renegade Rifle,
right hand only,
made in the USA,
by L&R Lock Company
This new flint lock will replace the flint lock on the Thompson Center, Hawes brand imported Hawken, or early Lyman Plains rifle. We recommend our 3/4" x 7/8" knapped English flints, #FLINT-ENG-6 for use with this lock. Overall length is 5" x 1" width. Bridle is threaded 8-32 for factory T/C lock bolt. Right hand only.

This lock has thicker stronger internal springs and parts than the Thompson Center Arms lock. It requires deepening the lock mortise slightly, a few minutes of hand work. Complete illustrated instructions are included.



This lock is shown at exact-full-size, in Track's new catalog for gunmakers and gunsmiths.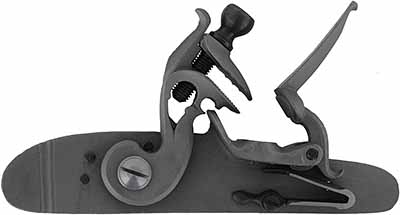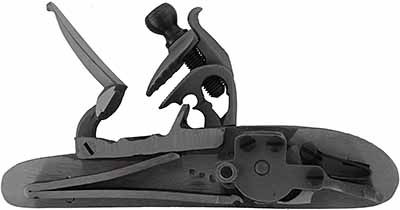 Track of the Wolf, Inc.
18308 Joplin St NW
Elk River, MN 55330-1773
Copyright © 2022Track of the Wolf, Inc.