Stock, Hawken pistol halfstock,
pre-shaped, 15/16" barrel,
non-inlet, plain walnut
Carved from American black walnut (representative maple stock shown) this Hawken Pistol halfstock is, pre-shaped, right hand, inlet for a 15/16" octagon barrel with a channel length of 6". Not inlet for lock or trigger. Hand inlet a lock and a single, or single set trigger of your choice. Not drilled for a ramrod. Drill this for a 1/4" ramrod using the barrel assembly as a guide.

Specifications for non-inlet stocks:

Barrel channel size: 15/16" straight octagon
Lock & Trigger: uncut
Ramrod hole: undrilled, drill for 1/4" diameter metal ramrod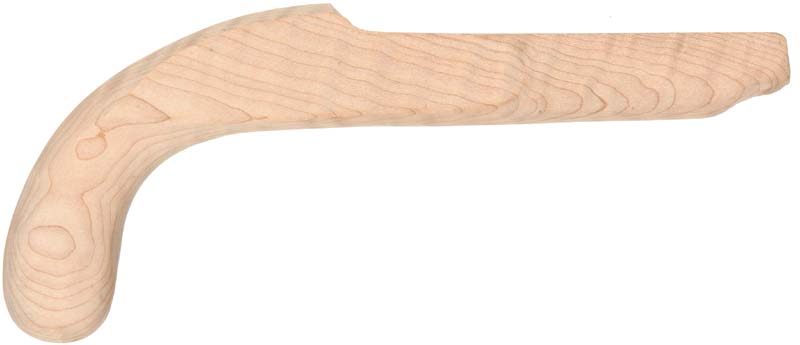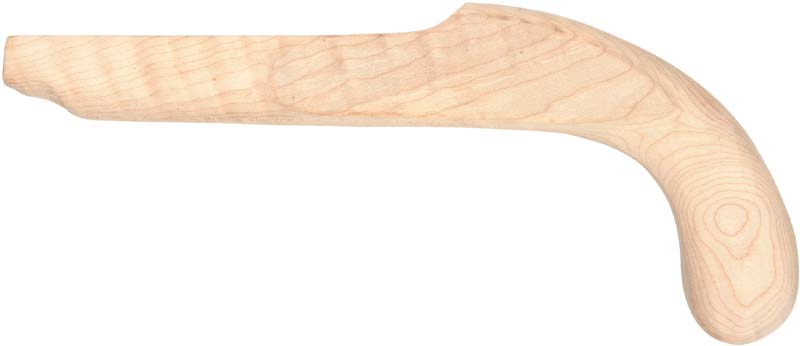 Track of the Wolf, Inc.
18308 Joplin St NW
Elk River, MN 55330-1773
Copyright © 2023Track of the Wolf, Inc.