Plan drawing,
full exact size,
tips and hints for assembly,
to build our Early Tennessee Rifle
Many variations in Tennessee and "poor boy" rifles exist, and this style is a favorite of the artist, This plan drawing illustrates our early Tennessee longrifle parts. The plans notes some variations in trim, and techniques for omitting certain pieces of the furniture. Flint and drum and nipple percussion ignition is shown. The Tennessee rifle you build can be as handsome as it is accurate! Use our detailed drawing, with tips and hints for assembly to avoid mistakes.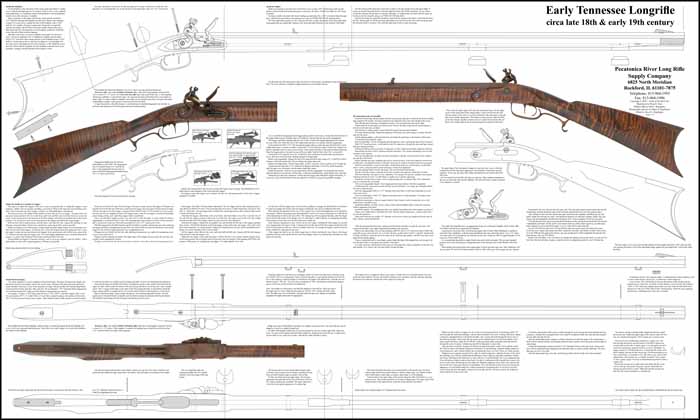 Track of the Wolf, Inc.
18308 Joplin St NW
Elk River, MN 55330-1773
Copyright © 2022Track of the Wolf, Inc.