Crisp line drawings illustrate triggers: plain, double simple-set, single-set and double-set for Jaeger rifles, longrifles, plains rifles and Sharps rifles. Dimensions are given, so a clever craftsman can make his own triggers. Learn the secrets of trigger geometry from this soft cover book, 8-1/2 x 11" format, with 8 pages.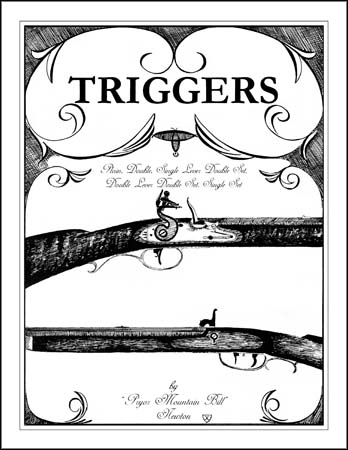 Track of the Wolf, Inc.
18308 Joplin St NW
Elk River, MN 55330-1773
Copyright © 2023Track of the Wolf, Inc.