Eastern Style Hunting Pouch,
elk tanned leather, 10-1/2" by 8",
plain front flap with game keepers
This 10-1/2 by 8" Eastern Game pouch is made of soft 6 oz elk tanned cowhide. Hand antiqued so each bag has it's own individual look. The 2" wide woven simulated cotton strap is adjustable with leather tabs and a cast brass buckle. A short starter loop is sewn to the strap. The strap is attached to the pouch with leather tabs and brass rings. Two small brass rings are attached to each side for securing game to the pouch. The body of the pouch has a 1-1/2" wide gusset. The interior has one large central pocket, with a 5" wide by 3" deep pocket sewn to the rear of the interior. A 7-1/2" wide by 4-1/2" deep flat pocket is sewn to the front of the body. A second smaller divided flat pocket, each 3-1/4" wide by 3-1/4" deep, is sewn to the large flat pocket. A 7" wide by 5" deep flat leather pocket is sewn to the back of the pouch.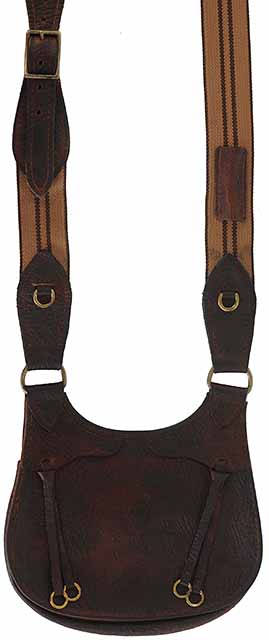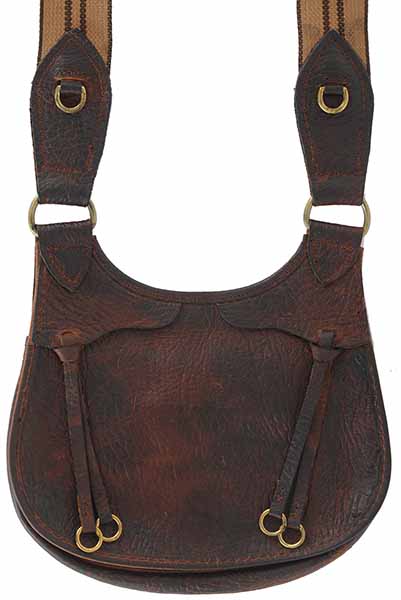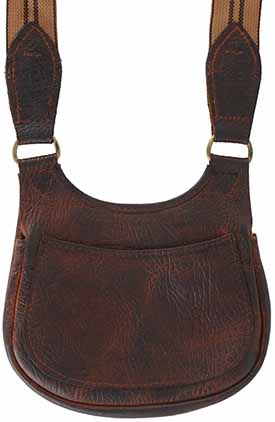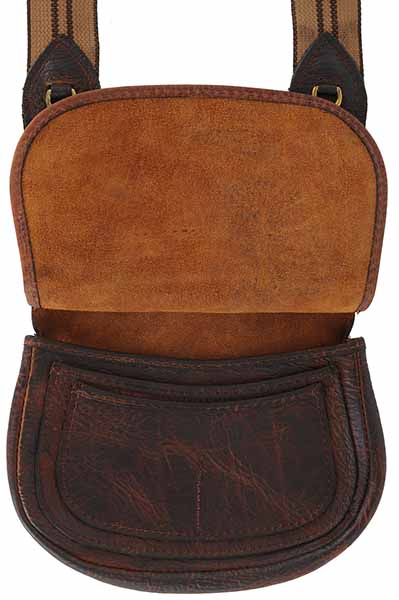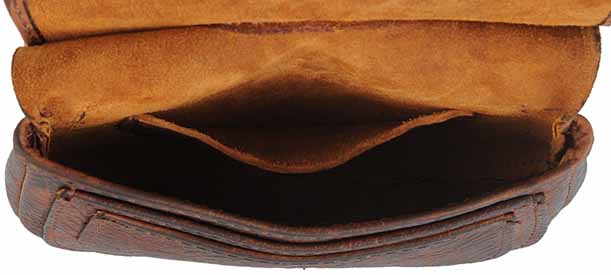 Track of the Wolf, Inc.
18308 Joplin St NW
Elk River, MN 55330-1773
Copyright © 2023Track of the Wolf, Inc.