Coil Mainspring Vise,
to safely compress a coil mainspring
Coil Mainspring Vise


This tool is designed to safely compress the coil mainspring in a Thompson Center and other similar imported locks that use a coil mainspring. Novice gun owners may try to disassemble a coil mainspring lock using a needle nose Vice-Grip® pliers, but then the coil mainspring goes flying across the room only to be lost.

This tool allows for easy removable and installation of a coil mainspring. Simply lower the hammer all the way down. Center the tool hooks on the mainspring plunger collar and plunger boss. Then squeeze gently. The coil mainspring will compress enough to allow the mainspring and plunger to be removed from the tumbler notch. It securely holds the compressed mainspring in place while removing it. Gently let go to release it from the tool. To install the mainspring back in the lock, center the tool on the mainspring plunger boss and hook the other end back on the collar of the mainspring plunger. Squeeze slightly and set the mainspring plunger back into the tumbler notch.

Removal and installation can be done in just a few seconds. Never have your mainspring go flying across the room again.

Made in the U.S.A. by Track of the Wolf, Inc.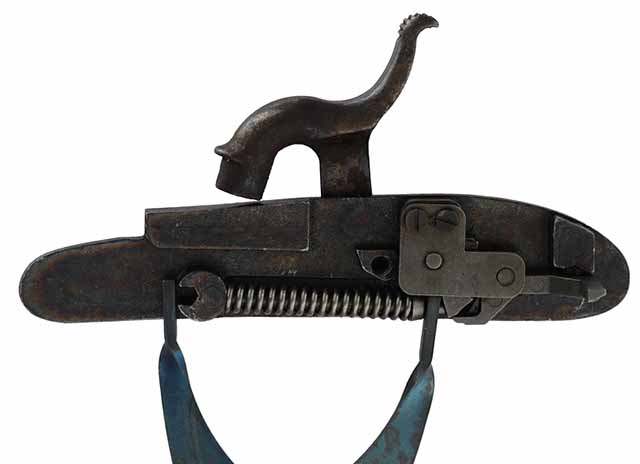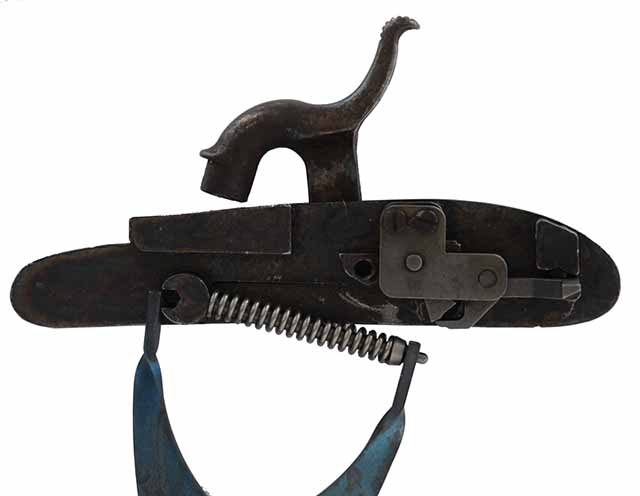 Track of the Wolf, Inc.
18308 Joplin St NW
Elk River, MN 55330-1773
Copyright © 2022Track of the Wolf, Inc.