Triggerguard, Carolina Rifle Style,
wax cast brass
This Carolina style triggerguard has a distinctive recurved spoon-shaped grip rail common to the Appalachian school. It is surprisingly comfortable. The bow is long enough and deep enough to accept our #TR-DST-6 double lever double set triggers. Wax cast brass, made in the U.S.A.

Overall length is 8-1/4". The inside trigger bow is 2-3/8" wide by 1" deep.

A fine North Carolina, Appalachian style rifle assembled using a browned iron version of this triggerguard. Assemble your own rifle using this nice wax casting.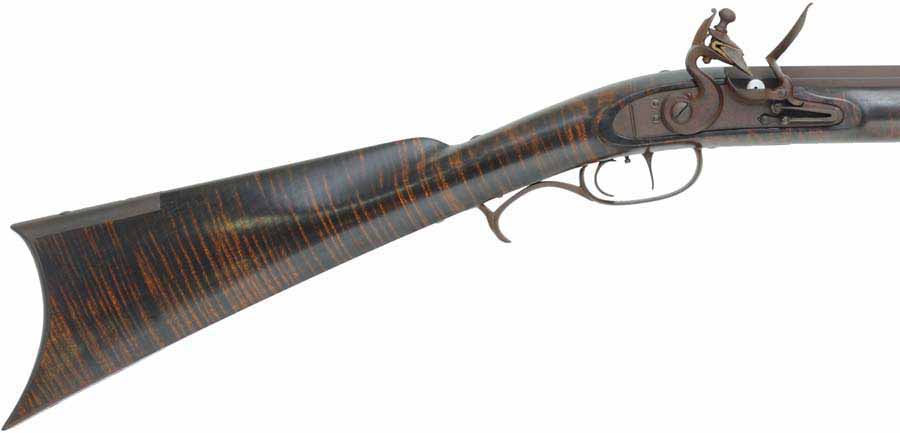 Track of the Wolf, Inc.
18308 Joplin St NW
Elk River, MN 55330-1773
Copyright © 2021Track of the Wolf, Inc.