Buckshot #000
.350" round balls, lead,
by Hornady, 5 pounds
Every tiny ball is perfect, swaged from pure lead by Hornady. Packed in five pound bags, this is the least costly way to buy these diameters. Use these small round balls in small bore rifles or pistols. Or, load as buckshot in your fowling gun. Packed in five pound boxes.

Same day shipment, when you click ADD TO CART and complete shopping cart check out. Inspect the item, return it for same day refund if not delighted. You will be pleased with your choice. You pay postage, your only risk.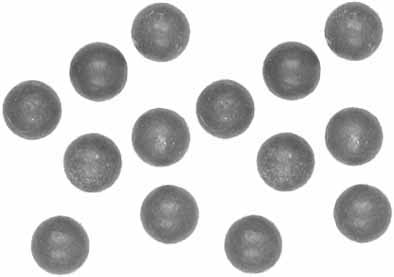 Track of the Wolf, Inc.
18308 Joplin St NW
Elk River, MN 55330-1773
Copyright © 2023Track of the Wolf, Inc.