Tang sight,
Lyman No. 2 for Marlin 1895, 336, & 30 Rifle Models,
includes base adapter to protect serial number
William Lyman invented these sights, and founded the Lyman Gunsight Company in 1878. These are wonderfully precise replicas. The Lyman No. 2 sight for Marlin fits Model 1895, 336 and 30. A base adapter protects the serial number. Holes are on .834" centers.

Sights include one longer 12-32 tang bolt, two 10-32 mounting screws, detailed instructions for vertical alignment, and a fitted hard storage case.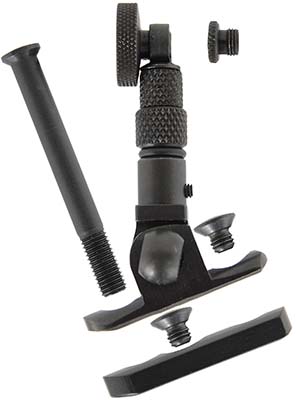 Track of the Wolf, Inc.
18308 Joplin St NW
Elk River, MN 55330-1773
Copyright © 2023Track of the Wolf, Inc.