Double Shotgun Ramrod Entry Pipe,
for for 3/8" ramrod
wax cast iron
Shown in side view, and top view, this ramrod pipe is made for a 3/8" ramrod, in iron (steel) only. The iron pipe matches the L&R shotgun assembled triggers with plate.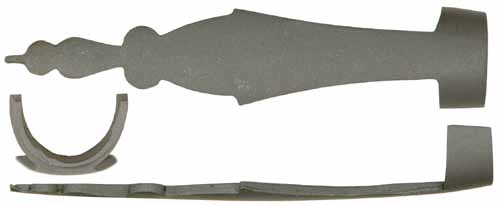 Track of the Wolf, Inc.
18308 Joplin St NW
Elk River, MN 55330-1773
Copyright © 2021Track of the Wolf, Inc.