RIG - Rust Inhibiting Grease,
Universal Gun Grease,
12 oz. jar, by Birchwood Casey
A thin film of RIG Universal Gun Grease will help keep your firearms rust free. One thorough application of RIG inside and out will protect your rifle, handgun, shotgun, or muzzleloader against rust or corrosion. 12 oz jar. Manufactured by Brichwood Casey.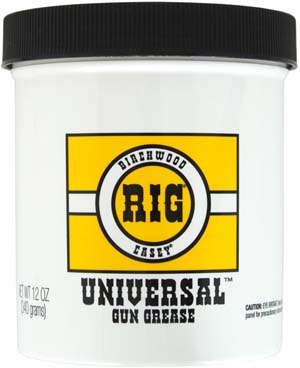 Track of the Wolf, Inc.
18308 Joplin St NW
Elk River, MN 55330-1773
Copyright © 2022Track of the Wolf, Inc.