Lyman Pick & Brush Set,
four plastic double ended picks,
nylon brush, and brass brush
Lyman's Pick and Brush Set allows you to clean all those hard to reach grooves and corners that can't be reached with patches. The plastic picks come in a variety of shapes and so that you'll have the just the right size to fit into those tight spots. A nylon brush and stiffer brass brush are included to remove stubborn powder residue, including in the cup face of a percussion hammer. Picks have an overall length of 8-1/8".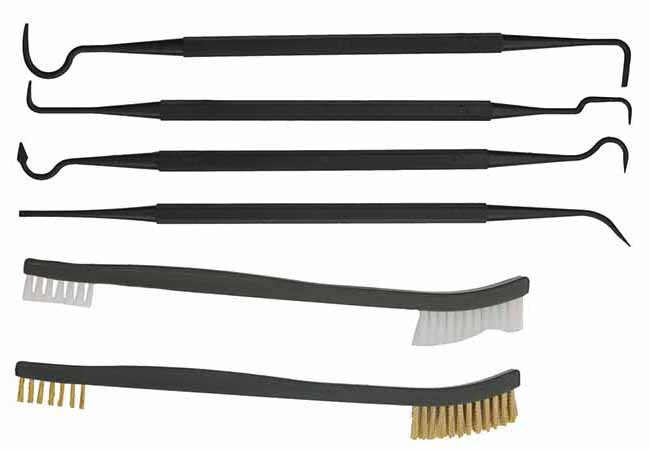 Track of the Wolf, Inc.
18308 Joplin St NW
Elk River, MN 55330-1773
Copyright © 2023Track of the Wolf, Inc.