LEE Carbide Loading Dies,
caliber .45 Colt,
including shell holder
Lee uses a solid carbide insert, ground to a special contour that does not leave the belt mark on the case. With a carbide sizer, no case lube is needed.

Lee Carbide Pistol dies include full length sizer, bullet seater and roll crimper, factory crimp die, built in stuck case remover, long guided expander, shell holder, powder dipper, load data and instructions.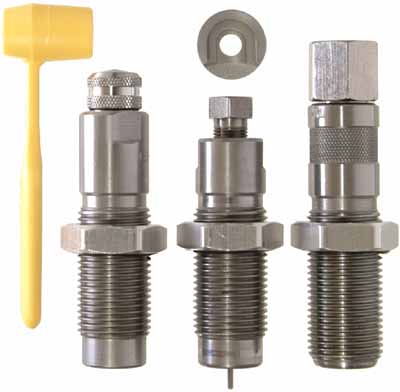 Track of the Wolf, Inc.
18308 Joplin St NW
Elk River, MN 55330-1773
Copyright © 2023Track of the Wolf, Inc.