LEE Hand Press,
portable reloading press
A full sized hand held reloading press, yet the tool weighs only 1 1/2 pounds and costs so little you will want more than one. No matter how much equipment you have, it is really great to have a portable hand press. No time is wasted mounting a tool to a work bench. When you're finished, pack it all away.

Same day shipment, when you click ADD TO CART and complete shopping cart check out. Inspect the item, return it for same day refund if not delighted. You will be pleased with your choice. You pay postage, your only risk.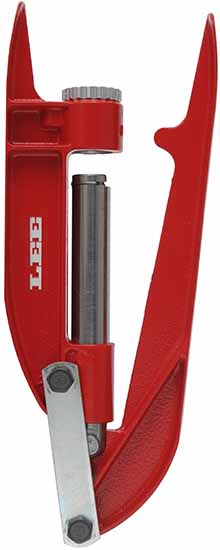 Track of the Wolf, Inc.
18308 Joplin St NW
Elk River, MN 55330-1773
Copyright © 2023Track of the Wolf, Inc.