Lee .690" round ball mold,
single cavity, with handles
Lee molds are aluminum blocks, in permanently attached steel handles with sturdy grips. Aluminum blocks won't rust, lead won't adhere, and they heat quickly. But they are softer than blued steel and require gentle handling. If you treat these high precision molds with care and respect, they will last a lifetime. The cavity cannot rust. Cavity is finish pressed using a carbide ball, with 30 tons pressure. Sprue cutter leaves no stem.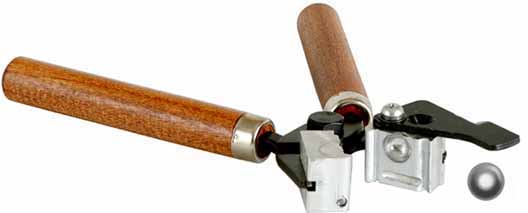 Track of the Wolf, Inc.
18308 Joplin St NW
Elk River, MN 55330-1773
Copyright © 2023Track of the Wolf, Inc.