American black walnut knife handle scales,
two scales
3/8" x 1-1/2" x 5"
Our American black walnut, is selected for density and figure, if possible. Our scales are slabs of wood, selected for closely matching grain, figure, and color. Rivet, pin, or glue one scale to each side of your flat sided knife handle, then carve, file, grind, sand, or belt-sand the handle scales to the exact grip shape you desire.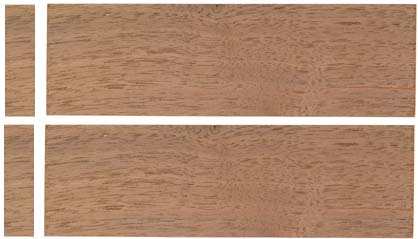 Track of the Wolf, Inc.
18308 Joplin St NW
Elk River, MN 55330-1773
Copyright © 2023Track of the Wolf, Inc.