Building Muzzle-Loaders
DVD video
with rifle maker James Turpin
Rifle maker James Turpin takes you start to finish on building a quality Muzzle-Loading flint rifle. Designed for the beginning to intermediate builder. DVD format, 142 Minutes.

Same day shipment, when you click ADD TO CART and complete shopping cart check out. Inspect the item, return it for same day refund if not delighted. You will be pleased with your choice. You pay postage, your only risk.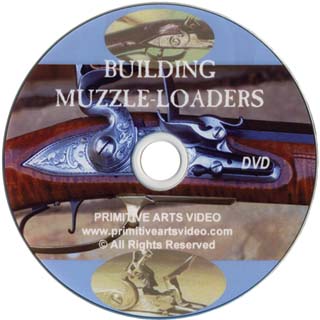 Track of the Wolf, Inc.
18308 Joplin St NW
Elk River, MN 55330-1773
Copyright © 2022Track of the Wolf, Inc.