Golden Age Style Buttplate,
sand cast nickel silver
A "Golden Age" style buttplate, from the Dauphin County school, by Peter Berry, used by J. J. Henry.

Sand cast, yellow brass or nickel silver only.

Overall length 4-3/8", width 1-3/8", comb 2-1/2".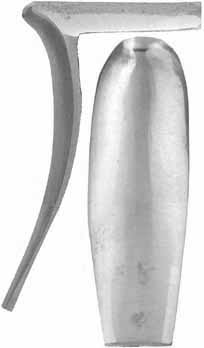 Track of the Wolf, Inc.
18308 Joplin St NW
Elk River, MN 55330-1773
Copyright © 2022Track of the Wolf, Inc.