Golden Age Style Buttplate,
in sand cast nickel silver
Littlestown or York County styling, in the style of Frederick Sell.

Available in sand cast yellow brass, or nickel silver.

Overall length 4-1/2", width 1-3/8", comb 2-3/8".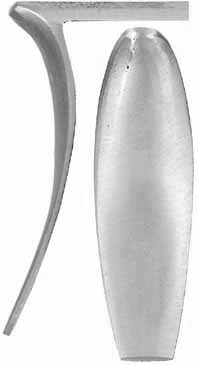 Track of the Wolf, Inc.
18308 Joplin St NW
Elk River, MN 55330-1773
Copyright © 2023Track of the Wolf, Inc.