Buttplate,
H. E. Leman Trade Rifle,
wax cast steel
Similiar to a Hawken buttplate, but smaller, this wax cast buttplate is made for use on a replica Henry E. Leman Trade Rifle. The heel of the buttplate has a slight upward tip. This minor detail is found on antique examples. The top of the buttplate comb has a flat, gently break the edges of the flat when polishing. The toe has a very slight downward tip which creates a elipse when viewd from the end. We offer a matching wax cast triggerguard, rod pipes, forend cap, capbox, and a full scale blueprint.

Available in wax cast steel or brass.

Overall length 4-11/32", comb 2-13/16", width 1-7/32".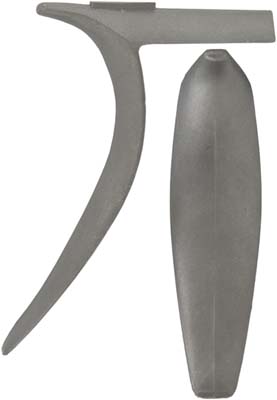 Track of the Wolf, Inc.
18308 Joplin St NW
Elk River, MN 55330-1773
Copyright © 2022Track of the Wolf, Inc.