The Whitney Navy Revolver 1857 -1 1866:
A Reference of the Models and Types
This book is primarily a reference for the most famous revolver manufactured by Eli Whitney, Jr. during the late-1850s and throughout the American Civil War. The Whitney Navy Revolver documents the results of a two-year research project and provides clear and current information on the various models and types. A thorough description along with photographs of each model and type of Whitney Navy revolver is found in this book. In addition to serving as a reference work, this book provides a brief history of the firearms development and marketing efforts of Eli Whitney, Jr. along with extensive information on the use of his revolvers by both the North and the South during the Civil War. This book is a must for collectors and students of historical firearms.

Chapters include:


A brief history of Whitney firearms
The Whitney 36 cal. Navy revolver
Features of the Whitney Navy revolver
Classification by model and type
Martial Whitney
Whitneys for the South
Whitney influence on Confederate revolvers and other Whitney copies
Whitney Navy conversions
Engraved Whitneys and ivory grips
Whitneys in foreign service
Serial numbers of selected US Navy revolvers
Estimated serial number ranges by date
Identified Whitney revolvers
Lost and found, relic Whitney revolvers


Hard cover, 112 pages, 8-3/4" x 11-1/4" format, color photos.

By Daniel E. Williams, Jr.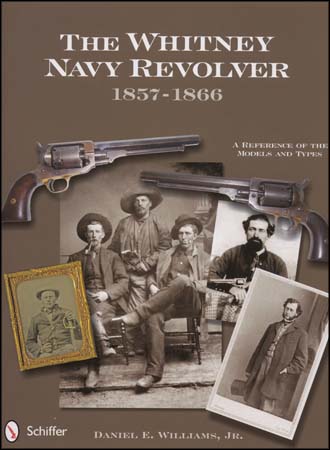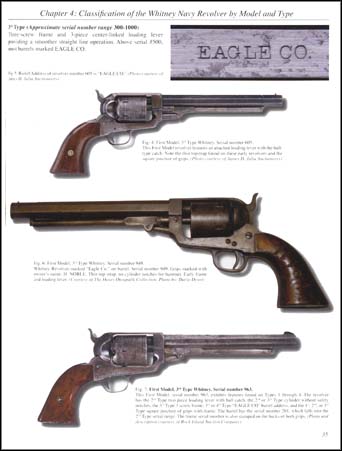 Track of the Wolf, Inc.
18308 Joplin St NW
Elk River, MN 55330-1773
Copyright © 2023Track of the Wolf, Inc.