U.S. Military Flintlock Muskets,
and Their Bayonets,
the Early Years, 1790-1815,
by Peter A. Schmidt
A comprehensive, illustrated study of Federal flintlock muskets & bayonets. By far the most useful reference ever produced on the flintlock military muskets of the United States. Learn the correct, and incorrect, configurations for these historical longarms. Study the markings and inspection stamps that separate rare muskets from run-of-the-mill examples.

Includes the most in-depth explanation of the Federal System of manufacture ever to appear in print, including fascinating details about the inner workings of the Springfield Armory and never-before published histories of the many contractors who made these guns. Based upon decades of research at the National Archives. 432 pages, black & white photos, deluxe hardcover, written by Peter A. Schmidt.

Table of Contents Include:

Chaper 1: The System 1795-1815

Storage and Repairs of Existing Muskets
Bayonets
The Philadelphia Supply Agency
The 1794 Contract Muskets
The Pattern 1794 Bayonets
Importation of Muskets

Chapter 2: Charleville Pattern Muskets (1795-1816)

Establishing the Springfield Armory
Springfield Charlieville Pattern 1795 - 1798
Springfield Charlieville Pattern Type I 1799 - 1805
Permanently Attached Bayonets
Springfield Charleville Pattern Type II 1806 - 1809
Springfield Charlieville Pattern Type III 1809 - 1814
A Costly Miscalculation at Springfield
Springfield Charleville Pattern Type IV 1814 - 1815
Springfield Bayonet
Establishing the Harpers Ferry Armoury
Harpers Ferry Charlieville Pattern Type I 1800 - 1805
Harpers Ferry Charlieville Pattern Type II 1808 - 1812
Harpers Ferry Charlieville Pattern Type III 1812 - 1816
Harpers Ferry Bayonets

Chapter 3: Contract Muskets of 1798

The First International Threat
Eli Whitney 1798 Contract Muskets
1798 Contract Muskets
1798 Contract Bayonets
Disposition of 1798 Contract Muskets

Chapter 4: Musket Contracts of 1808

The Chesapeake Loepard Incident
The Militia Act of 1808
Soliciting the Contractors
Eli Whitney
Selecting the Contractors

Chapter 5: The First American Designed Muskets (1812-1817)

The Philadelphia Conference & Whitney's 1812 Musket Contract
Whitney 1812 Contract Bayonet
Standard Musket of 1815 Made at Springfield
Standard Musket of 1815 made at Harpers Ferry
Standard Musket of 1815 Bayonet
Standard Musket of 1815 Made on Contract
Standard Musket of 1815 Contract Bayonet
Open Purchase of Muskets

Chapter 6: Musket Inspectors

Background Information
The Years 1790 - 1815
Barrel Proving Instructions Issued in 1798
National Armories 1809 - 1815
Contract Inspections

Chapter 7: Arms Issued to the Troops

Muskets Issued to the Regular Army
Muskets Issued to the Navy
Muskets Issued to the Marine Corps
Repairs, Rebuilds and Restocking Programs
Making Serviceable Muskets 1800 - 1815
Schuylkill Arsenal
Rebuilding and Repairing at the Armories 1800 - 1815
Springfield Armory - Alteration of 1813
Springfield Armory Repairs
Appendages
Sales of Surplus Material

Appendiz A to H
Footnotes
Index



Same day shipment, when you click ADD TO CART and complete shopping cart check out. Inspect the item, return it for same day refund if not delighted. You will be pleased with your choice. You pay postage, your only risk.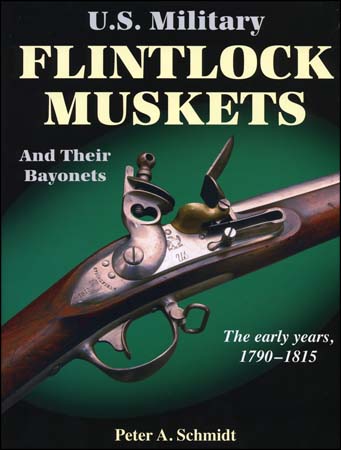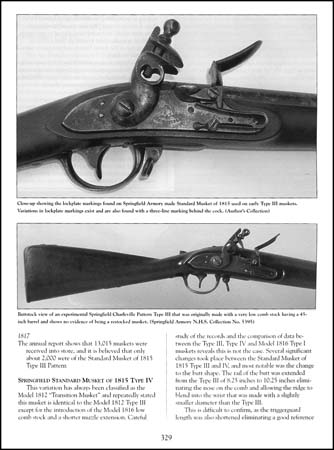 Track of the Wolf, Inc.
18308 Joplin St NW
Elk River, MN 55330-1773
Copyright © 2021Track of the Wolf, Inc.