Shooting the Black Powder Rifle Cartridge,
by Paul Matthews
This volume compliments Loading the Black Powder Rifle Cartridge. Specific information for shooters to gain more understanding on the operation and approach to accurate and reliable use of these rifles. Soft bound volume of 122 pages.

The Table of Contents includes the following:
Acknowledgments
Foreword
Chapter 1 The Black Powder Cartridge Rifle
Chapter 2 The Black Powder Cartridge
Chapter 3 Bullets, Barrel Twist and Stability
Chapter 4 The Ammunition
Chapter 5 Sights and Sighting
Chapter 6 On the Firing Line
Chapter 7 Practice
Chapter 8 The Heritage


ISBN: 1-879356-38-4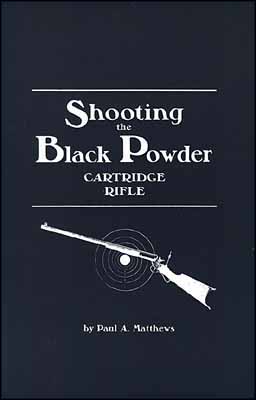 Track of the Wolf, Inc.
18308 Joplin St NW
Elk River, MN 55330-1773
Copyright © 2023Track of the Wolf, Inc.