Sketchbook '56
Spanish Colonial Infantry,
1739-1781,
by Ted Spring, with slightly damaged covers
The Spanish were frequent allies of the French, and dominated the Louisiana region, Florida to Mexico, north to St. Louis.

Sketches include swords, knives, plug bayonets, the machete, pistols, muskets, flask, cartridge boxes, canteens, cannons, and uniforms. You can replicate many of the items shown, using the ideas, sketches, dimensions, and plans shown in this book. These ideas may inspire the hobby woodworker, amateur blacksmith, leather craftsman, or tailor. Softbound 8-1/2 x 11" volume of 78 pages, color cover.

The Table of Contents includes the following:
Title Page
Forward
Contents
Introduction
La Infantaria
New Spain
Private 1730-50
The Early Troops
The Army Life
Spanish Militia
Spanish Practices
Swords
Axe and Machete
Knives
Spanish Guns
Spanish Arms
Powder Flasks
Cartridge Boxes
Arms Inventory 1771
Canteens
Arms Belt
Bayonet & Scabbard
Polearms
Spanish Cannon
Spanish Uniforms
Louisiana Regiment
Louisiana Regiment Fort in Missouri
Sappers & Drummers
Battle Honors of Louisiana Regt.
Grenadiers
Louisiana Regiment Uniform Notes
Thanks
References
Other Books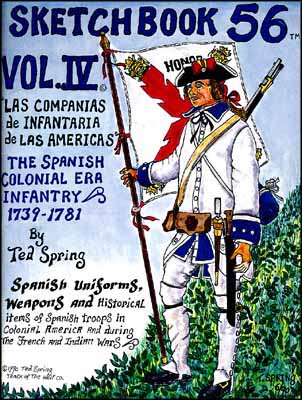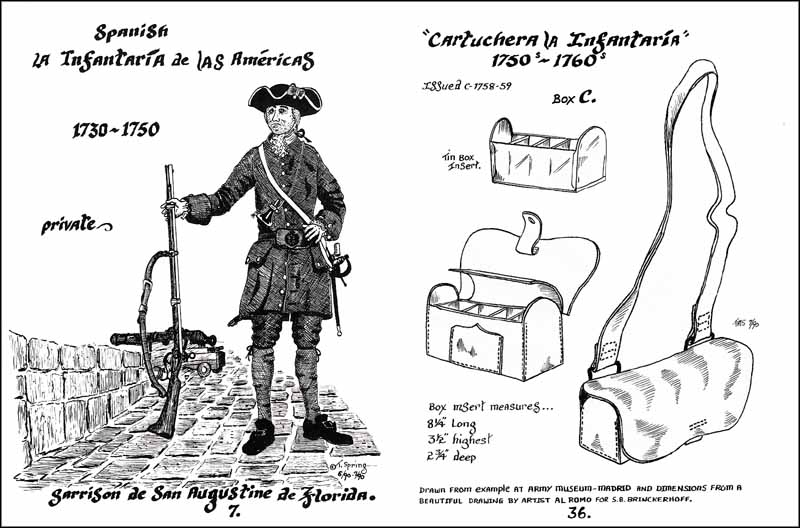 Track of the Wolf, Inc.
18308 Joplin St NW
Elk River, MN 55330-1773
Copyright © 2023Track of the Wolf, Inc.