Ready....
Aim...
Fire!
Small Arms Ammunition in the Battle of Gettysburg
by Dean S. Thomas
A interesting study of the different types of small arms ammunition used by both Union and Confederate forces. Ammunition manufacture is discussed, and types of ammunition used broken down by Union Corps and Confederate Divisions. Soft cover 8-1/2 by 11" , black and white photography and illustrations, 78 pages.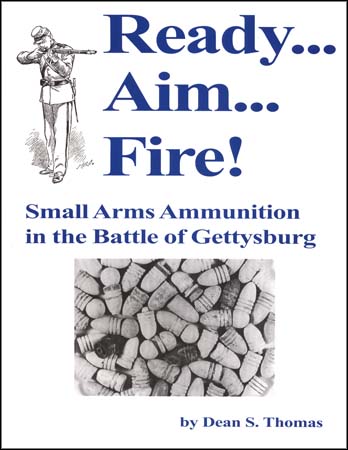 Track of the Wolf, Inc.
18308 Joplin St NW
Elk River, MN 55330-1773
Copyright © 2023Track of the Wolf, Inc.