A Pilgrim's Journey, Volume One: 1986-1995,
by Mark A Baker
The first ten years of Mark A Baker's adventures in learning and living the life of a colonial woodsman and hunter. In A Pilgrim's Journey, Baker shares the knowledge and insights gained from wilderness experiences, extensive research and from his partners and mentors along the way.

A Pilgrim's Journey, Volume One contains the most complete instructions and advice for becoming an 18th century longhunter. From flintlocks and moccasins to shooting bags and knapsacks, Baker explores the way of life in frontier America and shows how modern-day woodsmen are recreating the exciting era that helped forge the American Spirit and a new nation.

The Table of Contents includes the following:
Preface
Dedication
Chapter 1: 1986

Snowshoeing in the Sawtooth
Trekking Tips
Are You a Widowmaker

Chapter 2: 1987

Preparations for Winter
A Snow Trek along the Mogollon
How Light Can You Pack It... and Still Be Prepared?
A Journey by Water
Being in Good Company

Chapter 3: 1988

Bedrolls, Haversacks and Leggings
What's in the Bag?
Friends, Fire and Frozen Feet
Without My Crutches
Never Forget to Share
Brewer's Company Does It Right

Chapter 4: 1989

Another Step Further
Learning All the Time
A Good Belt Knife Can Give You an Edge
Tomahawks and Belt Axes
A Primitive Hunt Can Be a True Test
The Advantages of a Long Trek

Chapter 5: 1990

Opportunities to Learn
Hitting Clear Water
Footwear: The Groundwork for the Journey
Making the Cold Comfortable
Try a Trek
Improving the Shoe-Pack

Chapter 6: 1991

Worthy of Washington?
A Believable Image
Carrying the Common Options: Part I
Carrying the Common Options: Part II
Practicing with What You Find

Chapter 7: 1992

One-Blanket Tricks
Coming Full Circle with Hollywood's Hawkeye
Renewing Old Friendships: Part I
Renewing Old Friendships: Part III
Renewing Old Friendships: Part III

Chapter 8: 1993

Sharing, Teaching, Learning
Scouting the New England Frontier
Cutting the Clear Water
Safe Riding Goes Beyond the Proper Gear

Chapter 9: 1994

Keeping with the Original Goal
Putting Away My Hobbyhorse
Resigning My Domestic Happiness
Just Frontier Trash
Another Chance

Chapter 10: 1995

Corrections, Confessions and Challenges
I Don't Want to Rough It!
The Journey's Seduction
Just One?
One Brick at a Time

Index


ISBN: 1-880655-16-0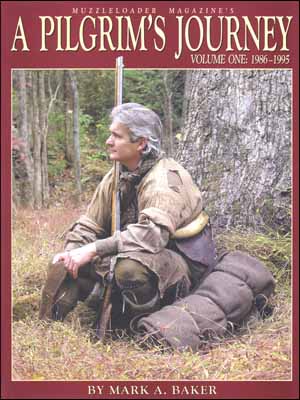 Track of the Wolf, Inc.
18308 Joplin St NW
Elk River, MN 55330-1773
Copyright © 2023Track of the Wolf, Inc.