| | |
| --- | --- |
| Native American Moccasins, a craft manual, by George White | |
First published in 1969, George White's book on making American Indian moccasins has been the most comprehensive and diverse work on the subject, and in this expanded edition, it remains so today. Detailed instructions on measuring, pattern making, fitting, and construction guide the craftsman in producing a wide variety of Native American footwear that are authentic and well-tailored to the individual's foot.

This expanded 3rd. edition contains patterns for 28 moccasin types covering over 30 tribes, along with historical information. Comprehensive new instructions on making Plains hard sole, Northern Plains soft sole, and Cherokee / Southern-style moccasins are now included. The addition of 41 full color photographs of moccasins from many North American tribes, along with 22 historic period photos, makes this a wonderful reference for both collectors and craftworkers alike.

Chapters include


Introduction to rawhide, buckskin & leather

Early moccasin types

General instructions

Eastern woodlands

Southeast

Great Lakes & prairie

Plains

Plateau

Southwest

Alaska and Canada

References


Soft cover, 9" x 6" format, 88 pages. By George M. White.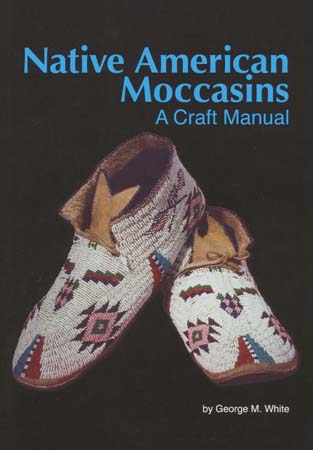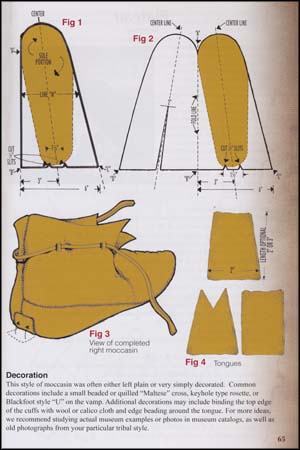 Track of the Wolf, Inc.
18308 Joplin St NW
Elk River, MN 55330-1773
Copyright © 2023Track of the Wolf, Inc.