Making Indian Bows and Arrows,
the Old Way
by Douglas Spotted Eagle
Famous for their superb The Indian Tipi book, the authors share their research on the use and ingenious methods of manufacture of archery tackle by native Americans. Following an introduction and history of native archery are chapters comparing bows, bow making techniques, sinewed bows, horn bows, strings arrows, quivers, medicine bows, crossbows, and blowguns. Soft bound volume of 179 pages, with 50 color and 34 black and white photos.

The Table of Contents includes the following:
About The Author
Acknowledgments
Introduction
Woods and Tools
Bow Styles
Cutting the Wood
Reflex and Recurves
Backing the Bow
Finish Work
Bowstrings
Arrows
Cases and Quivers
Shooting Indian Style
Glossary
Bibliography
Index


ISBN: 0-943604-21-4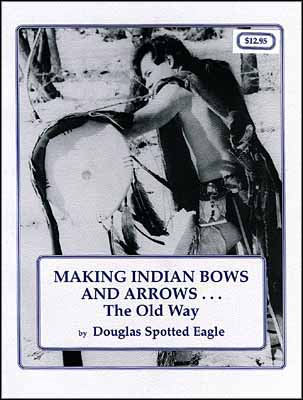 Track of the Wolf, Inc.
18308 Joplin St NW
Elk River, MN 55330-1773
Copyright © 2023Track of the Wolf, Inc.