Military Arms of Canada
by The Upper Canada Historical Arms Society
This is the only book to illustrate the firearms used by the Militia and Armies of Canada from the early 17th century until the present time. In it, the arms are described in detail with illustrations of 74 muskets, rifles, and pistols. Soft cover, 7 x10" format, 48 pages.

The Table of Contents includes the following:
Foreword
Introduction
Chapter 1 The Early Weapons
Chapter 2 The Flint Lock Musket
Chapter 3 The Rifle and Musket
Chapter 4 The Breechloader
Chapter 5 The Caliber .303 Rifle
Chapter 6 Epilogue


ISBN: 0-919316-01-8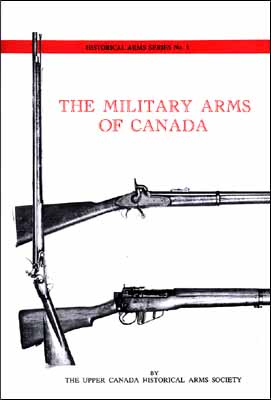 Track of the Wolf, Inc.
18308 Joplin St NW
Elk River, MN 55330-1773
Copyright © 2021Track of the Wolf, Inc.