Lyman Cast Bullet Handbook
by Lyman Products
Contains more than 5000 tested loads for the cast bullet shooter, and over 100 pages of trajectory and wind-drift tables for cast, centerfire rifle bullets. It also includes a complete how-to section, special hunting section, a history of cast bullets and the Lyman line, and advanced metallurgical information. Perfect bound, with 320 pages in 8-1/2 x 11" format.

The Table of Contents includes the following:
A History of Cast Bullets

Bullets to 1775
Bullets of the Revolution
The Elongated Bullet
Bullets of the Civil War
Whitworth & Berdan Bullets
Bullets for Metallic Cases
Bullets in Shotguns

The Early Years

John Barlow and Ideal: 1884 to 1925
Bullet Casting Past to Present

The Metallurgy of Molten Lead Alloys by Dennis Marshall
Bullet Casting, Sizing and Lubrication

1. Understanding the Bullet Mold
2. How Lyman Makes Molds
3. Tuning & Troubleshooting Your Molds
4. Bullet Casting
Sizing and Lubrication

Reloading Preparation: Equipment and Components

Getting Started
1. Cartridge Case
2. Propellant
3. Projectiles and Lubricant
4. Primers

Reloading Rifle and Pistol Cartridges

1. Reloading on the O-Mag Press
2. Reloading on the Spar-T Press

Accuracy Tips and Techniques

1. Introduction; Orient Components
2. Casting for Accuracy; Sizing Diameters
3. Bench-Testing Rifles and Pistols
4. Neck-Turning
5. Gas Checks
6. Seating Depth
7. Technical Ramblings by Ken Mollohan
8. Speaking "Frankly" on .30-30 loads... by Frank Marshall, Jr.
9. Speaking "Frankly" - The .30-06 is an Oldie, But a Goodie by Frank Marshall, Jr.
10. A Clean Barrel is an Accurate Barrel

Hunting with Cast Bullets

1. Introduction
2. Cast Bullets for Hunting by C.E. Harris and Dennis Marshall

An Introduction to Muzzleloading

1. A Historical Review of Muzzleloading
2. Shooting the Minie Ball
3. Shooting the Patched Ball
4. Loading and Shooting the Percussion Revolver

Reference

1. Pressure
2. Special Purpose Projectiles

a. Composite Cast Pistol Bullets
b. Paper Patch Rifle Bullets

3. Determining Alloy Hardness
4. Mold Reference Table
5. Rates of Twist
6. Conversion Factors
7. Decimal Fraction Tables

Reloading Data

1. Introduction
2. Rifle Data
3. Pistol Data

External Ballistics

1. Introduction
2. Trajectory and Wind Drift Tables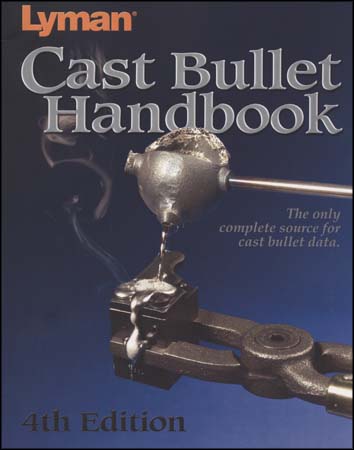 Track of the Wolf, Inc.
18308 Joplin St NW
Elk River, MN 55330-1773
Copyright © 2023Track of the Wolf, Inc.