Loading the Black Powder Rifle Cartridge
by Paul Matthews
Targeted at the shooter who must reload for an obsolete antique black powder caliber, the author discusses cartridge care, lubes, bullet molds, powder charges, and a scheme for developing and testing loads. Soft bound, 122 pages, a valuable data book.

The Table of Contents includes the following:
Acknowledgments
Foreword
Chapter 1 A Few Basics
Chapter 2 Lubrication and Lubricants
Chapter 3 The Grease Cookie
Chapter 4 Bullets and Bullet Molds
Chapter 5 Casting the Bullet
Chapter 6 Care of the Cartridge Case - Before and After
Chapter 7 The Powder Charge - Black, Pyrodex or Duplex
Chapter 8 Loading the Black Powder Rifle Cartridge
Chapter 9 Developing and Testing the Load
Chapter 10 The "Tragedy" of it All
Chapter 11 What it's All About


ISBN: 1-879356-20-1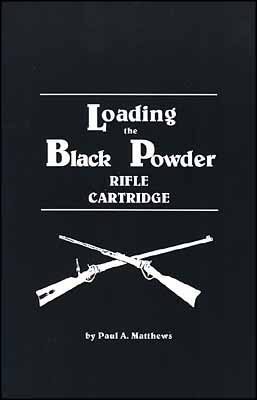 Track of the Wolf, Inc.
18308 Joplin St NW
Elk River, MN 55330-1773
Copyright © 2023Track of the Wolf, Inc.