Home Building & Woodworking
in Colonial America
by Keith C. Wilbur, MD
An illustrated source book of practical techniques used by colonists. Tools and technology that American colonists used to build homes that could stand the test of time. Soft bound, 8-1/2 x 11 format, 144 pages, line drawings throughout.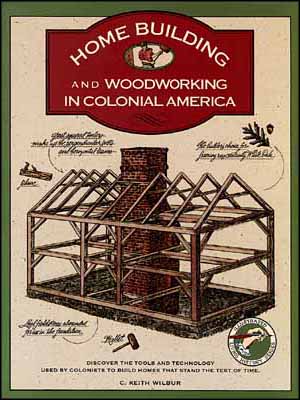 Track of the Wolf, Inc.
18308 Joplin St NW
Elk River, MN 55330-1773
Copyright © 2023Track of the Wolf, Inc.