Frontier Living
An Illustrated Guide to Pioneer Life in America
Written and Illustrated by Edwin Tunis
Frontier living brings to light every significant aspect of daily life on the American frontier, with vivid text and more than 200 wonderful drawings. Immerse yourself in the character and culture of the men and women who stood at the harsh cutting-edge of our civilization: their dwellings, clothing, food, furniture, household articles; their hunting, farming, schooling, transportation, government: their amusements, superstitions, and religion.



Soft cover, 160 pages, illustrated.



The Table of Contents includes the following:
Acknowledgments
Foreword
1. The Deepwater Frontier
2. The Piedmont

The Flintlock Rifle
People in the Woods
Invasion
The Log Cabin
Household Articles
Food
Clothes
Hunting
Indians
Forts
Medicine and Witchcraft
Justice
Childhood and Sports
Pack Trains

3. The Southern Valleys
4. The Great Salient

The Revolutionary War

The Garden of Eden
The People
Daily Life in the Clearings
Linen
Wool
Weaving, Dyeing, and Fulling
Housekeeping
Sweet'nin'
Outdoor Work
Beef Cattle
Farming
Villages and Trades
Saturday
Sunday
School
Parties

The Land Ordinances, 1785-1790

5. Road And River

The Travelers
The Floating Forts
Navigation
Trade on the Rivers
Pirates
Keelboats
Upstream Navigation
The Rivermen
Other Boats

Indian Treaties and Louisiana, 1795-1803
The Louisiana Purchase

6. The Old Northwest

Public Land
The National Road
The Freight Wagons
The Coach Lines
Inns
Farms
The Barn
Corn
Scythe and Cradle
Water
Housekeeping
Clothes
People
Religion
Towns
Money
Utopias

The "Permanent" Indian Frontier

7. The Cotton Frontier
8. Shrinking Distances

Steam Navigation
The Erie Canal
The Pennsylvania System
Early Railroads

Southwestern Boundaries

9. Beyond The Mississippi

The Black Hawk War

The Iowa Squatters
Buck and Bright
The Claims Clubs

10. Caravans To Santa Fe

The Jump-Off
Guns
The Trail
Santa Fe and the Ranchos
Trading

11. The Fur Trade And The Mountain Men

The Beaver and the "Company"
The Company Posts
The Rendezvous

12. The Bitter Road To Oregon

The Missionaries
Organization of the Wagon Train
The Oregon Trail
The Order of the Day
The Buffalo
On the Trail

The Pathfinder of the West

13. The Harried Saints

The Prophet
Exodus
The Promised Land

14. Alta California

Missions, Presidios and Pueblos
Gay Prosperity
The Ranchos and Trade
Gringo Settlers

Boundaries and "Manifest Destiny"

15. El Dorado

The Rush of the Argonauts
The Diggings
The Roaring Camps
Washoe and Pike's peak

16. Two Thousand Miles

Stages in California
Freight and Mail
The Overland Mail
The Concord Coach
The Pony Express

The Civil War and the West

Thirty Miles an Hour
Laying the Rails
The Golden Spike

The Clearing of the Plains

17. The Cow Hunt and the Cowhand

The Longhorns
The Cow Hunt
Horses
Cowhands
Saddles and Equipment

"Bleeding Kansas" and Homesteading

18. The Sodbusters and the Cattle Drivers

Soddies
Water
The Cattle Trails
The Long Drive
Sheep
Barbed Wire

19. The Run
Index


ISBN: 1-58574-137-X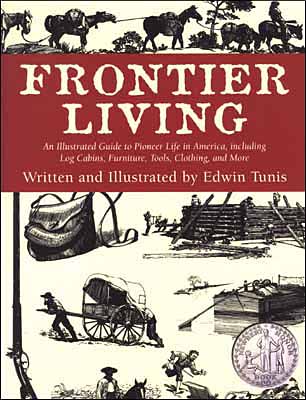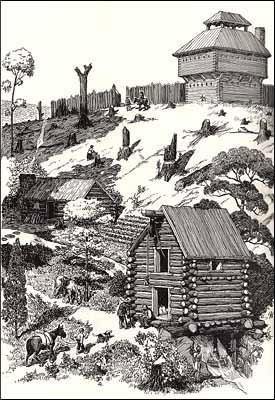 Track of the Wolf, Inc.
18308 Joplin St NW
Elk River, MN 55330-1773
Copyright © 2023Track of the Wolf, Inc.