The Fusil de Tulle in New France,
1691 - 1741,
by Russel Bouchard
This is a small book with great detail on all the variations of Fusil de Tulle, from the early guns, Grenadier, Buccaneer, Hunting, Fine, Pistol and Ordinaire. Details on all measurements, and photos of differences in hardware. A wonderful small reference. Soft bound volume of 48 pages, 6-3/4 x 10" format.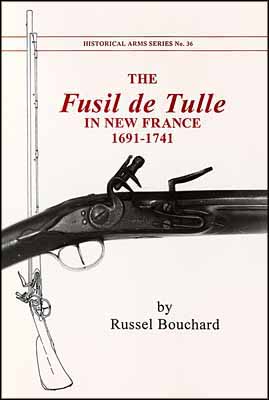 Track of the Wolf, Inc.
18308 Joplin St NW
Elk River, MN 55330-1773
Copyright © 2023Track of the Wolf, Inc.