Ethan Allen, Gunmaker:
His Partners, Patents & Firearms
by Harold R. Mouillesseaux
Ethan Allen is considered to be the father of the pepperbox revolver. This important book gives complete details on him, the years during which he worked, the pistol which he perfected and the other arms which he and his companies manufactured. Hard cover, 169 pages, illustrated.

The Table of Contents includes the following:
Preface
Introduction
Chapter 1 The Bellingham & Franklin Years, 1806-1827
Chapter 2 The Years at Milford & Grafton, 1830-1842
Chapter 3 The Grafton Product
Chapter 4 Five Years at Norwich
Chapter 5 The Production at Norwich
Chapter 6 Ethan Allen at Worcester, 1847-1868
Chapter 7 Arms Manufacture at Worcester
Chapter 8 Epilogue
Appendix 1 The Identification of Ethan Allen's Pepperbox
Appendix 2 Ethan Allen's Patents
Index


ISBN:0-919316-68-9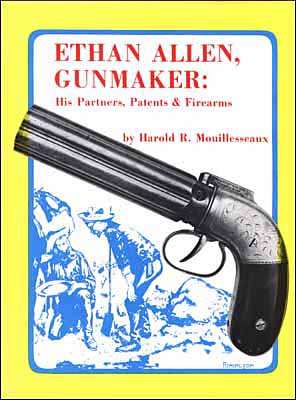 Track of the Wolf, Inc.
18308 Joplin St NW
Elk River, MN 55330-1773
Copyright © 2022Track of the Wolf, Inc.