Ethan Allen and Allen & Wheelock,
their Guns and their Legacy
by Paul Henry
A comprehensive guide to the firearms of one of America's most important gunmakers Ethan Allen. In this study, Paul Henry illustrates and identifies the whole Allen product line, with special focus upon Allen & Wheelock, showing how features and designs evolved over time. Pepperboxes, barhammer pistols, inline pistols, boot pistols, bar hammer revolvers, dragoon pepperboxes, revolving rifles, Civil War handguns, side hammer revolvers, belt model revolvers, pocket model revolvers, center hammer revolvers, rifles and shotguns, rimfire pistols, lipfire revolvers, Providence police pistols, target pistols, and much more. 240 pages, full color photos, deluxe hardcover. Written by Paul Henry.

Table of Contents Includes:

Introduction

Preface
Acknowledgements
Ethan Allen Photo
Thomas Wheelock Photo
Table of Contents



Chapter

1 History
2 The Day Book
3 Early Allen Single Shot Percussion Pistols
4 Single and Double Shot Percussion Pistols
5 Allen & Wheelock Single Shot Bar Hammer Percussion Pistols
6 Shot Gun Hammer Boot Pistols ( The No. 6 Rifled Pistol)
7 Single Shot Inline Pistols and the Minie Ball Bullet Mold
8 Double Barreled Single Trigger Percussion Pistols
9 Early Allen & Thurber Pepperboxes
10 Allen and Wheelock Pepperboxes
11 The Dragoon Pepperbox
12The Six Shot Standard Pepperbox
13 The Five Shot Pepperbox
14 The Four Shot Pepperbox
15 Percussion Revolvers
16 Bar Hammer Transitional Rifles
17 Side Hammer Percussion Revolvers
18 .36 Caliber Navy Side Hammer Revolvers
19 .32 Caliber Side Hammer Belt Model Revolvers
20 .28 Caliber Side Hammer Pocket Model Revolvers
21 Center Hammer Revolvers
22 .44 Caliber Center Hammer Army Revolvers
23 .36 Caliber Center Hammer Revolvers
24 Providence Police Pistols
25 Cartridge Pistols and Revolvers
26 Rimfire Revolvers and Pistols
27 .22 Caliber Rimfire Single Shot Side Swing Pistols
28 .22 Caliber Rimfire Single Shot Side Swing Pistols
29 .32 Caliber Rimfire Revolvers
30 .32 Caliber Rimfire Single Shot Side Swing Revolvers
31 Lipfire Revolvers
32 .44 Caliber Lipfire Revolvers
33 .36 Caliber Lipfire Revolvers
34 .32 Caliber Lipfire Revolvers
35 .25 Caliber Lipfire Revolvers
36 Cartridge Making Machines
37 Boxes and Bullets
38 Introduction to Long Arms
39 Muzzleloading Percussion Rifles and Shotguns
40 The Tap (Faucet) Breech Rifle
41 The Detachable Breech Target Pistol
42 Revolving Rifles
43 Breech Loading Cartridge Rifles
44 Epilogue
45 Patents




Same day shipment, when you click ADD TO CART and complete shopping cart check out. Inspect the item, return it for same day refund if not delighted. You will be pleased with your choice. You pay postage, your only risk.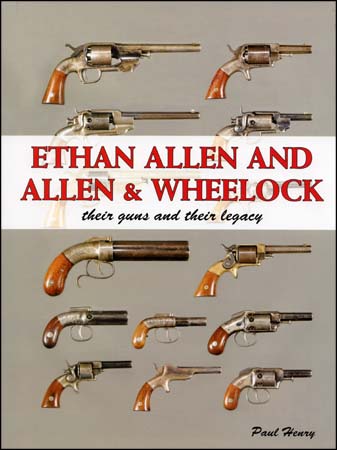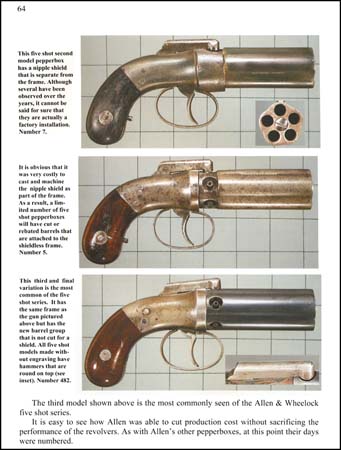 Track of the Wolf, Inc.
18308 Joplin St NW
Elk River, MN 55330-1773
Copyright © 2022Track of the Wolf, Inc.