Do's and Don'ts of Yesteryear,
A Treasury of Early American Folk Wisdom,
by Eric Sloane
A delightful mixture of early American know-how and good old-fashioned gentility. Do's and Don't captures the spirit of bygone America in words and pictures. Combining two of the beloved folk historian's nostalgic how-to guides, this collection offers vintage, homespun advice that recalls " the joy of doing things not just the old-fashioned way, but plainly the right way".

Hard cover 7-1/2 by 5", 66 pages.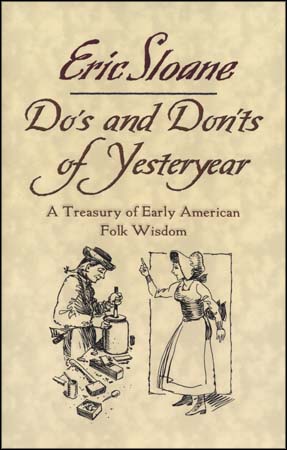 Track of the Wolf, Inc.
18308 Joplin St NW
Elk River, MN 55330-1773
Copyright © 2023Track of the Wolf, Inc.