| | |
| --- | --- |
| Building Wooden Snowshoes and Snowshoe Furniture, book | |
In Building Wooden Snowshoes you'll learn how to make a variety of snowshoes and furniture in the snowshoe style from the author's years of experience. He will teach you how to bend and shape the wood, how to assemble the parts and how to lace them using updated materials. You will also learn how to select the size and style of shoe that is right for you, whether you want to casually hike trails for pleasure or trek through the backcountry.

Soft bound, 142 pages, 8-1/2" by 11" format, black & white with some color photos. By Gil Gilpatrick.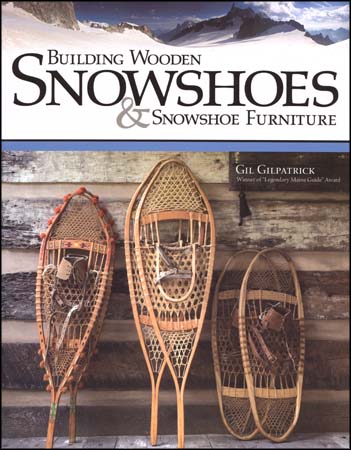 Track of the Wolf, Inc.
18308 Joplin St NW
Elk River, MN 55330-1773
Copyright © 2023Track of the Wolf, Inc.