British Single Shot Rifles, Volume 2
by Walter G. Winfer
Volume 2 of the British Single Shot Rifles discusses the history and development with detailed photos and drawing, the famous Gibbs rifles.

177 pages, black and white photographs and illustrations.

The Table of Contents includes the following:
Forward
Acknowledgments
Chapter 1 Background

History of Gibbs
Farquharson Action

Chapter 2 Rifles

The Rifles
Sporting Rifles
Match Rifles
Military Breech Loading Rifles
Rook & Small Frame Rifles

Chapter 3 Action Detail

The Action
Sights
Safety Systems

Chapter 4 Accessories

Reloading Tools
Cartridges

Chapter 5 Other Actions
Bibliography
Index


ISBN: 1-844849-25-3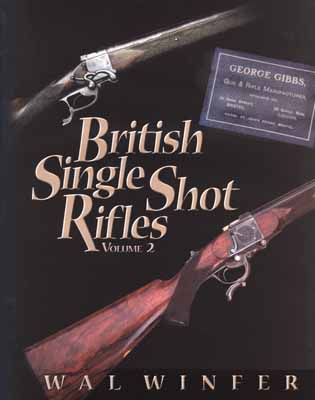 Track of the Wolf, Inc.
18308 Joplin St NW
Elk River, MN 55330-1773
Copyright © 2022Track of the Wolf, Inc.