British Single Shot Rifles, Volume 1
by Walter G. Winfer
The study of the British single shot rifle is a fascinating one. This book is an in-depth study, including the history of British single shot rifles, patents, manufacturers and techniques, and a section devoted to loading.

202 pages, black and white photographs and illustrations.

The Table of Contents includes the following:
Acknowledgments
Preface
Introduction
Chapter 1 Background

The Beginnings
Patents
Rifle Manufacture
The Years of Falling Block and Hinged Block Production
Ledger Entries
Numbers of Rifles Produced

Chapter 2 Alex Henry's Rifles

History & Background
Bar Lock Actions
Hammer Falling Block Rifle

Standard Actions
Other Makers
Large Frame Actions
Largest Frame Actions
Rook Rifles
Details of the Henry
Tip Down Rifles
Hammerless Rifles
Henry Fraser
Reloading
Henry Farquharson

Bibliography
Index


ISBN: 1-884849-23-7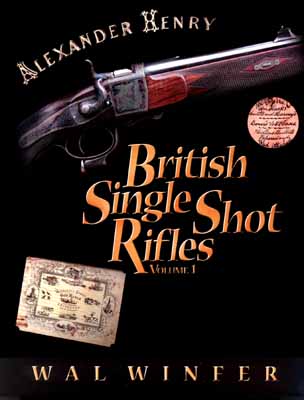 Track of the Wolf, Inc.
18308 Joplin St NW
Elk River, MN 55330-1773
Copyright © 2022Track of the Wolf, Inc.