Bill Sublette,
Mountain Man
by John Sunder
Bill Sublette (1799-1845) led two lives. Renowned as a hardy mountain man, he ranged the Missouri, Big Horn, Yellowstone, and Sweetwater Rivers from 1823-1833. He unwittingly opened the Oregon Trail to settlers, proving wagons could be used. Financial success caused him to become a businessman, politician, and gentleman farmer in St Louis. He helped develop the Rendezvous system, and break Astor's monopoly. Soft bound, 279 pages.

The Table of Contents includes the following:
Preface
List of Abbreviations
Chapter 1 Lincoln and Pulaski
Chapter 2 St. Charles on the Missouri
Chapter 3 The Arikara
Chapter 4 An Ashley Man
Chapter 5 Smith, Jackson and Sublette
Chapter 6 Santa Fe and Pierre's Hole
Chapter 7 The Upper Missouri
Chapter 8 The "Partition of Poland"
Chapter 9 Sublette and Campbell
Chapter 10 A Progressive Gentleman-Farmer
Chapter 11 Back to the Green
Chapter 12 Politics and Property
Appendix A: The Ancestry of Phillip A. Sublette
Appendix B: The Brothers of Phillip A. Sublette
Appendix C: Articles of Agreement
Appendix D: John Sublette
Bibliography
Index


ISBN: 0-8061-1111-9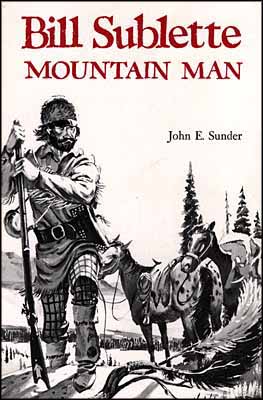 Track of the Wolf, Inc.
18308 Joplin St NW
Elk River, MN 55330-1773
Copyright © 2022Track of the Wolf, Inc.