Alte Scheibenwaffen - Old German Target Arms, Volume 3,
by Jesse Thompson, C. Ron Dillon, Allen Hallock, Bill Loos,
compiled by Tom Rowe
The final book in the series of German target arms; but the story is not all told. The arms covered in this volume are the pistols and parlor (Zimmerstutzen) rifles. The Germans almost single-handedly created free pistols and the vast array of types makes a interesting collection. The Zimmerstutzens which died out because of laws during the occupation after World War II, were the predecessors to todays air rifle shooting. Again there is a endless variety of types and variations. The accessories such as sights and loading tools as well as medals, steins, and related items comprise the balance of the book. Hardcover 388 pages, full color photos.

The Table of Contents includes the following:


Table of Contents
Forward
Acknowledgements
Section 1 Zimmerstutzen
Section 2 Scheiben Pistolen

Tip Ups
Martinia
Falling & Tipping Blocks
Buchel's Pistol
Miscellaneous Pistols

Section 3 Memorabilia

Targets
Schutzenliesl
Shooting Steins
Dinnerware
Medals, Poster stamps, Banners, Post Cards, Etc.

Section 4 Cartridges & Loading Tools

Cartridges
Bullets
Primers
Gunpowder
Loading Tools
Powder Measures
Cartridge Boxes

Section 5 Miscellaneous Parts

Sights
Gun Cases
Stocks
Triggers
Barrels
Takedown Systems

Index:


ISBN: 0-9707608-5-X

Same day shipment, when you click ADD TO CART and complete shopping cart check out. Inspect the item, return it for same day refund if not delighted. You will be pleased with your choice. You pay postage, your only risk.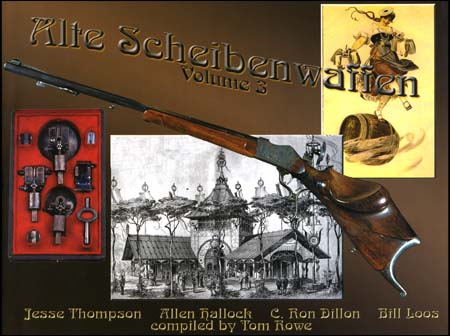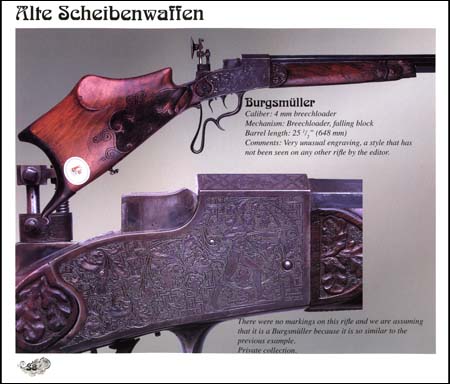 Track of the Wolf, Inc.
18308 Joplin St NW
Elk River, MN 55330-1773
Copyright © 2022Track of the Wolf, Inc.