American Military Belts
and Related Equipment,
by Stephen Dorsey
This book covers cartridge belts, edged weapons and attachments, cartridge pouches and boxes from 1841 through the early 1900's. Each entry is thoroughly scrutinized with historical notes, colors, special fittings, markings, width and length, and notes on peculiarities. Fully illustrated in vivid detail. A must for the library of the collector or historian.

Soft cover, 8-1/2 x 11", 140 pages.

The Table of Contents includes the following:


Dedication
Acknowledgments
Foreword
Contents
Introduction
The Uniformed Civil War Soldier
Waist Belts
Sword and Sabre Belts
Swords, Sabres and Attachments
Cartridge Pouches and Boxes
Cartridge Belts
Edged Weapons and Tools
Bibliography


ISBN: 0-913150-49-5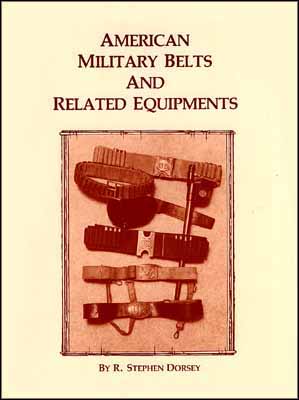 Track of the Wolf, Inc.
18308 Joplin St NW
Elk River, MN 55330-1773
Copyright © 2023Track of the Wolf, Inc.