18th Century Weapons of the Royal Welsh Fuziliers
from Flixton Hall,
by Erik Goldstein
Information and details on this unique collection of weapons now housed in Colonial Williamsburg. These muskets, pikes, and swords were used by the 23rd Regiment of Foot in the 18th century. A complete history of Flixton Hall and the Adair family is also presented. Soft cover, 128 pages, nice black and white photos & illustrations, 8-1/2 x 11" format.

The Table of Contents includes the following:

Foreword
Introduction
William Adair, John Huske and the Royal Welsh Fusizliers
Flixton Hall and the Adairs
The Weapons Collection
The Muskets
The Bayonets
The Swords
The Halberds
Notes
Bibliography
Index



ISBN: 1-57747-081-8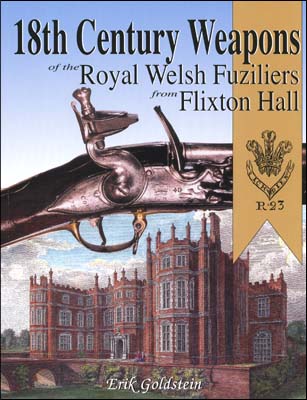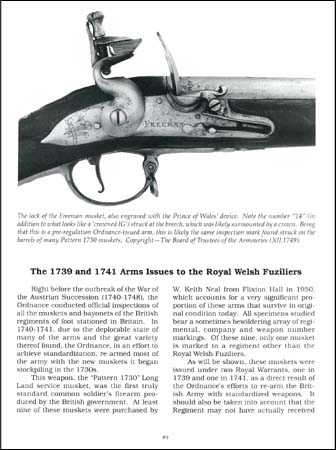 Track of the Wolf, Inc.
18308 Joplin St NW
Elk River, MN 55330-1773
Copyright © 2023Track of the Wolf, Inc.