Prone Cross Sticks,
24" with slide adjustment,
steel blades and leather wraps
A pair of long-range rifle cross sticks designed for shooting prone. Made of hardwood, these cross sticks have an overall length of 24" including the 2-1/2" steel blades on the bottom. They are adjustable with two wooden knobs and have leather pads to protect your rifle.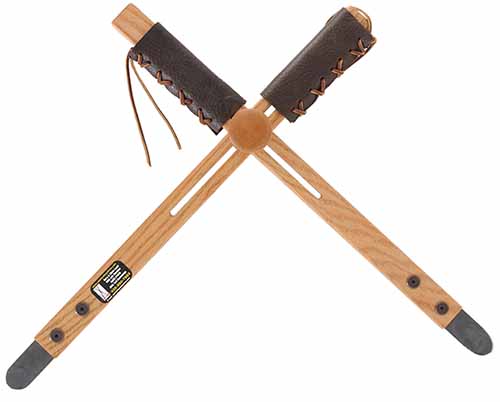 Track of the Wolf, Inc.
18308 Joplin St NW
Elk River, MN 55330-1773
Copyright © 2022Track of the Wolf, Inc.