Double Side Whet Stone,
2 x 4" stones,
medium and very fine cut
Both medium and fine grit Arkansas stones, mounted in a convenient block of solid oak. Approximately 2 x 4" stones, gift packed in a protective clear plastic case with removable ends. Just right for sharpening a gunmakers chisels.

Some times misnamed "soft" or "hard", sometimes called "white" or "black", the abrasive grit of the stone determines cutting speed, not color.

"Soft" Arkansas stones are medium fine grain. "Hard" Arkansas stones are very fine grain, very slow cutting. Noviculite is a compact quartzose rock of almost pure silica. Cut with diamond saws, in the Ouachita Mountains of Arkansas, this stone may be 340 million years old.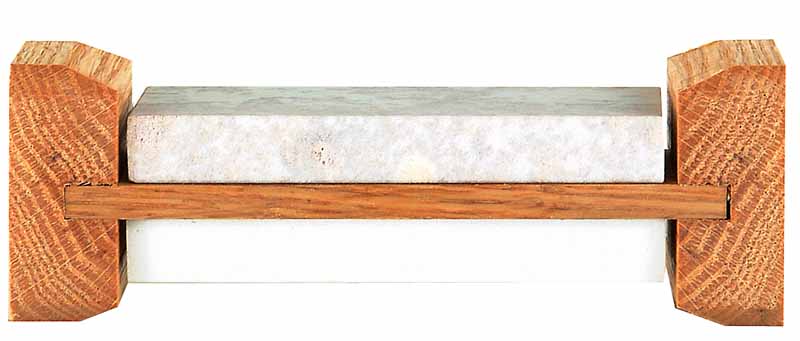 Track of the Wolf, Inc.
18308 Joplin St NW
Elk River, MN 55330-1773
Copyright © 2021Track of the Wolf, Inc.