Bird Shot #7,
chilled lead shot,
5 pound box, blend of #7 & #8,
safe for use in antique
black powder shotguns
and fowling guns
Made in the USA, packed in a convenient 5 pound box, this blend of No. 7 and No. 8 bird shot is ideal for use in black powder shotguns and fowling guns, for hunting upland game birds, rabbits, and small game.

Safe for use in sound damascus barrels, lead shot is not legal for hunting waterfowl. Use bismuth shot when hunting waterfowl. Carry your bismuth shot label or receipt, since game wardens cannot distinguish bismuth from lead, with a magnet. We do not recommend using steel shot in any muzzle loading gun.

Known as "chilled" lead shot, the term refers to the use of lead hardened with antimony and metalic arsenic, which hardens each shot pellet. The term "drop shot" indicates that molten lead has been dropped into water, inside a shot tower. To reduce your exposure to lead, do not smoke, drink, or eat while handling lead shot or ammunition. Wash your hands after handling. Read the caution label for other advice when handling lead.

At present, we have only this special blend of #7 with #8 shot, said to produce good shot density and clean kills. Made in the USA, of recycled metals, this is the smallest diameter recommended for use in our English and Irish Shot Flasks. Practice inverting, controlling, and upright inspecting the shot in the nozzle of the shot flask, to dispense loads without much spillage.

We also offer our Shot Dipper for reloading black powder shot shells.

Same day shipment, when you click ADD TO CART and complete shopping cart check out. Inspect the item, return it for same day refund if not delighted. You will be pleased with your choice. You pay postage, your only risk.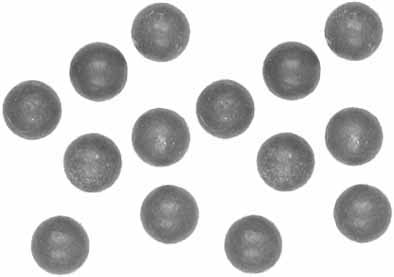 Track of the Wolf, Inc.
18308 Joplin St NW
Elk River, MN 55330-1773
Copyright © 2022Track of the Wolf, Inc.