Plan drawing,
full exact size,
John Vincent & Son longrifle
Neatly drawn and dimensioned, our full scale drawing will simplify assembly of a classic John Vincent & Son longrifle. John Vincent worked in Barlow Township, Washington County Ohio in the mid to late 19th century and his son continued into the early 20th century. Both John Vincent and his son J. Caleb Vincent made rifles with a distinctive style. Antique Vincent halfstock rifles are highly collectible today. This plan includes some suggested variations for detailed to assemble a John Vincent, Vincent & Son, or J. Caleb Vincent rifle. We offer pre-inlet stocks, locks, barrels and all the castings needed to build this rifle.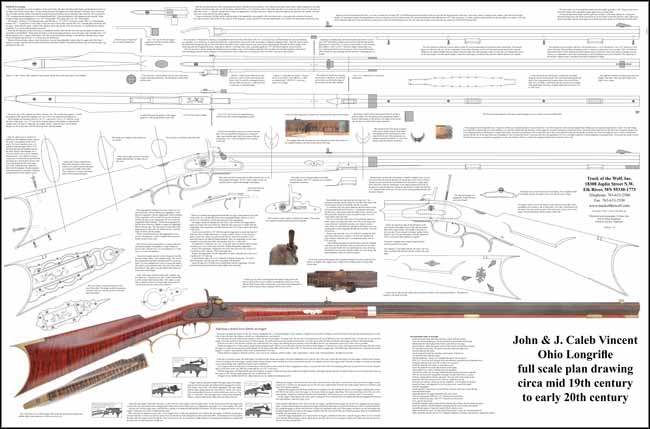 Track of the Wolf, Inc.
18308 Joplin St NW
Elk River, MN 55330-1773
Copyright © 2023Track of the Wolf, Inc.