Ox Yoke® Black Powder Bullet Lube,
one 1-1/4 oz. stick
Black Powder bullet lube by Ox-Yoke was formulated specifically for black powder and smokless powder shooter. Its high melting temperature makes it ideal for long range match shooting. It keeps fouling soft for continuous shooting and flows through luber-sizers for effortless bullet lubing. It can be applied by hand to muzzle loading bullets. Sold in single 1-1/4 oz sticks.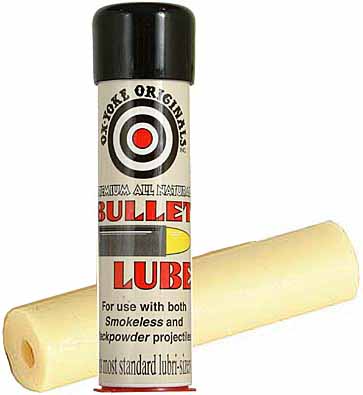 Track of the Wolf, Inc.
18308 Joplin St NW
Elk River, MN 55330-1773
Copyright © 2021Track of the Wolf, Inc.